---
The countdown for celebrating Christmas and the New Year has already begun. Yes! It's party time! But, the fact is the entire world is still trying to overcome the COVID-19 crisis. There is no doubt that the pandemic has made us appreciate our family, our friends, and most importantly the moments that we share with each other. In such an environment, a fun-filled and memorable get-together at home is something that makes absolute sense!
So, let's set the scene and get into the nitty-gritty of hosting a family get together and creating memorable moments.
Decide the theme
There are endless themes to choose from, and there's no right or wrong when it comes to setting the theme and tone of any event. It's more about your personal taste and preferences. You can go with a red and white theme, probably with a nicely decorated Christmas tree, Santa dress code, and some games (How about secret Santa?), and music, and you're almost there!
Consider this as a suggestion, you have all the freedom to be creative and do something out of the box!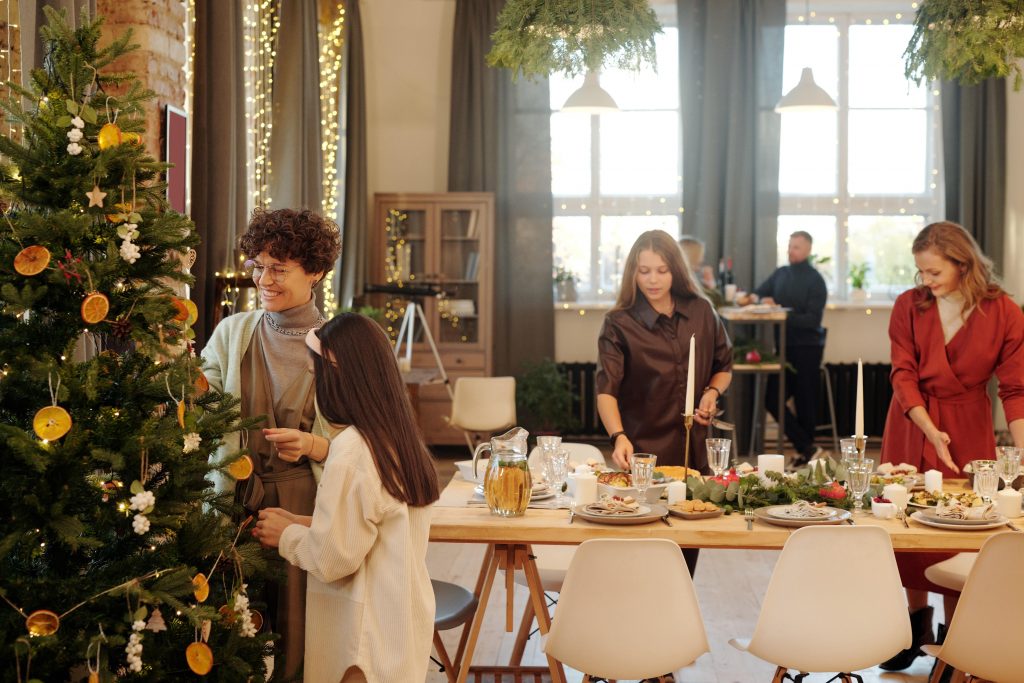 Sending the invites
You don't need to train a pigeon to carry your invites, this is something that you can keep simple yet impressive. Make sure to send out invites a couple of weeks in advance so that your guests get sufficient time to plan their work or their trips. If your guests are local, sending invites can be super simple. You can send electronic invites, through Facebook and WhatsApp, and there are some online sources too.
Decorations
You can keep it simple yet elegant. Create a fun casual vibe, string up some Christmas lights, set some candles around a rustic centerpiece such as a 2 pot plant stand and pillar candle holder, and the look and feel of your party will be all set.
Want to give your loved ones a surprise?
As this is a family event, attach some family photos with the Christmas lights, don't tell anyone, let them come and see it. Oh! What an amazing way to warm everyone's heart.
Decide the menu
Again, there are endless choices, and again you're free to be a creative cook. When organizing a family get-together, you don't really want to spend all your time in the kitchen. Look for quick meal options or something that you can prepare ahead of time.
Make cooking and baking easier if you're trying some new recipes, get a metal cookbook holder stand so that you can enjoy cooking instead of keeping your hands busy.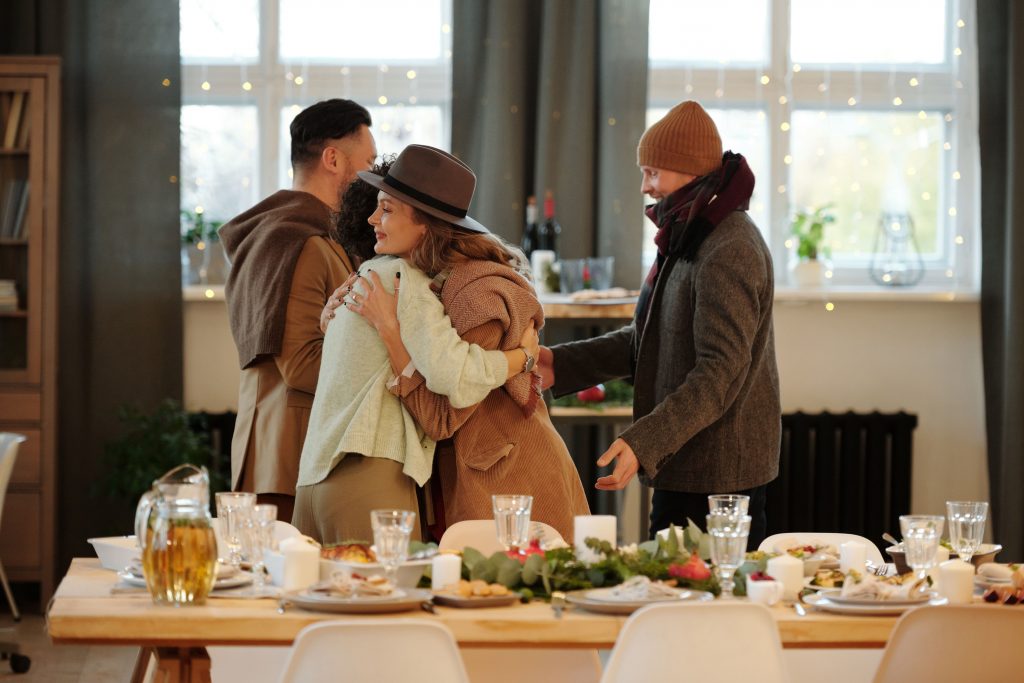 Give Tex-Mex chicken wraps or meatball subs a try, set up a grazing board with cheese, nuts, fruits, olives, chocolates, and make it aesthetically aligned to your Christmas feel by adding Christmas ornaments and baubles on and around the board.
Moreover, some simple nibbles such as chopped-up fruit, chips, pasta salad, or veggies and dips are always a hit with young and old alike.
Give your home bar a makeover
You want everything to be perfect, especially your home bar where ACTUAL memories are made, love, and laughter are shared.
Want to give your guests another surprise? Get a Square Engraved 5 Piece Whiskey Decanter Set to showcase and serve your favorite spirits to your guests.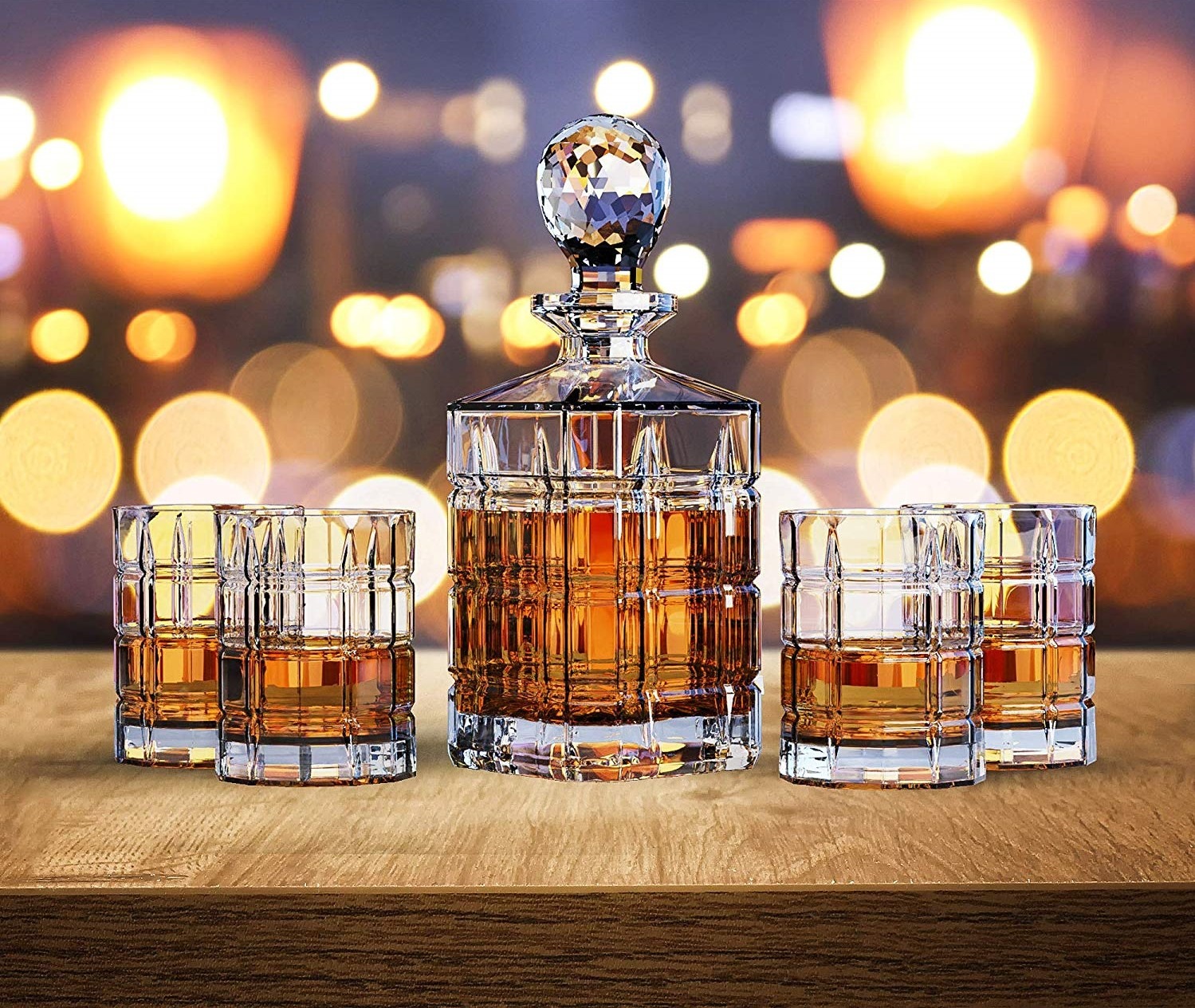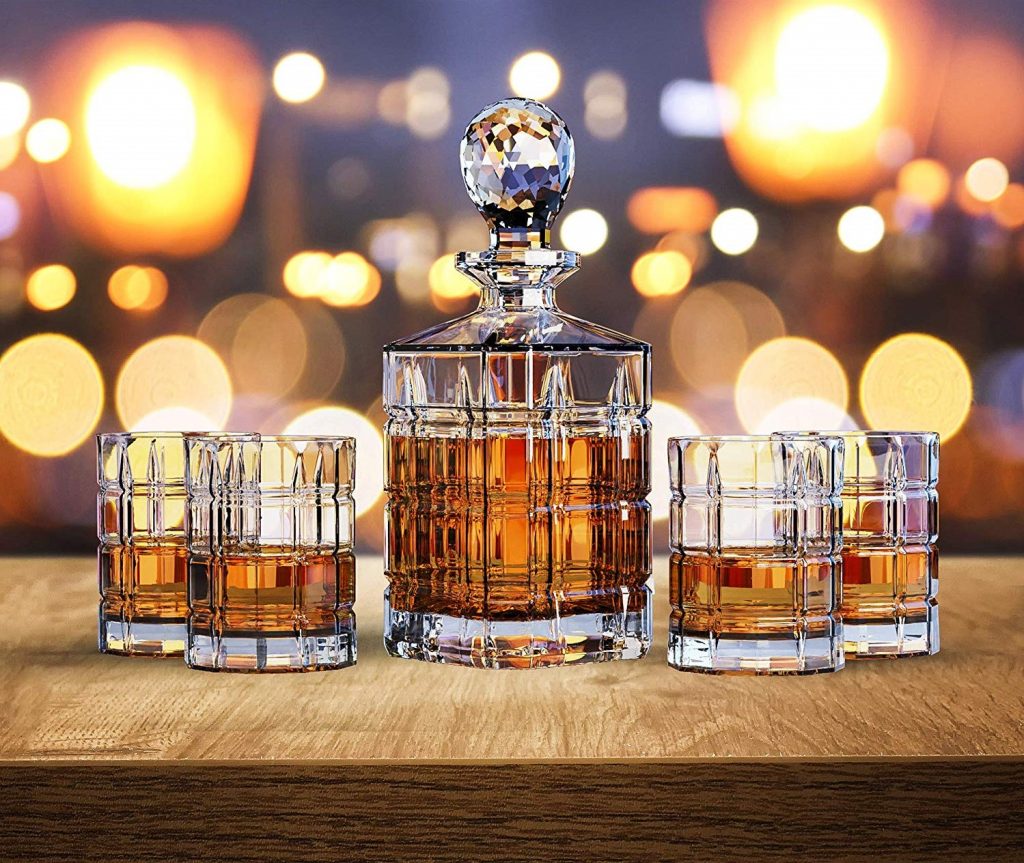 This classic touch to your home bar is sure to impress your loved ones, and will set the ambiance for having fun-filled festive moments.
Enjoy the party!
Hosting a family get-together is not about expensive decors or digging a hole in your pocket, it's all about bringing your near and dear ones together, creating lasting memories, and enjoying each other's company.
Make Moments Memorable!