Don't you think there's something different about whiskey lovers? They are strong and attractive, they are the ones with a tough, tan, and mighty image, they are a reflection of perfection, men with realistic goals, an appealing attitude, and they are the ones who appreciate the beauty of even the smallest of things in life! And this, in turn, makes buying a gift for the whiskey lover in your life a little challenging.
Moreover, if you plan to visit a gift gallery, you will find yourself standing in front of a wall full of "common" gifting products, it simply means more confusion. But, your ultimate goal is to get something unique for a whiskey lover. Okay, so let us help you choose the perfect gift.
The best choice, without a shadow of a doubt, is a whiskey decanter set! This is something that every whiskey lover will love, and here are some obvious reasons.
A personal touch!
Yes, gifts reflect your feelings, they are personal, and a whiskey decanter is the best choice to make your personal connection shine! Connecting your gift with someone's hobbies and interest is a no-brainer decision, needless to mention how connected a whiskey lover will feel after unwrapping the gift and finding a decanter.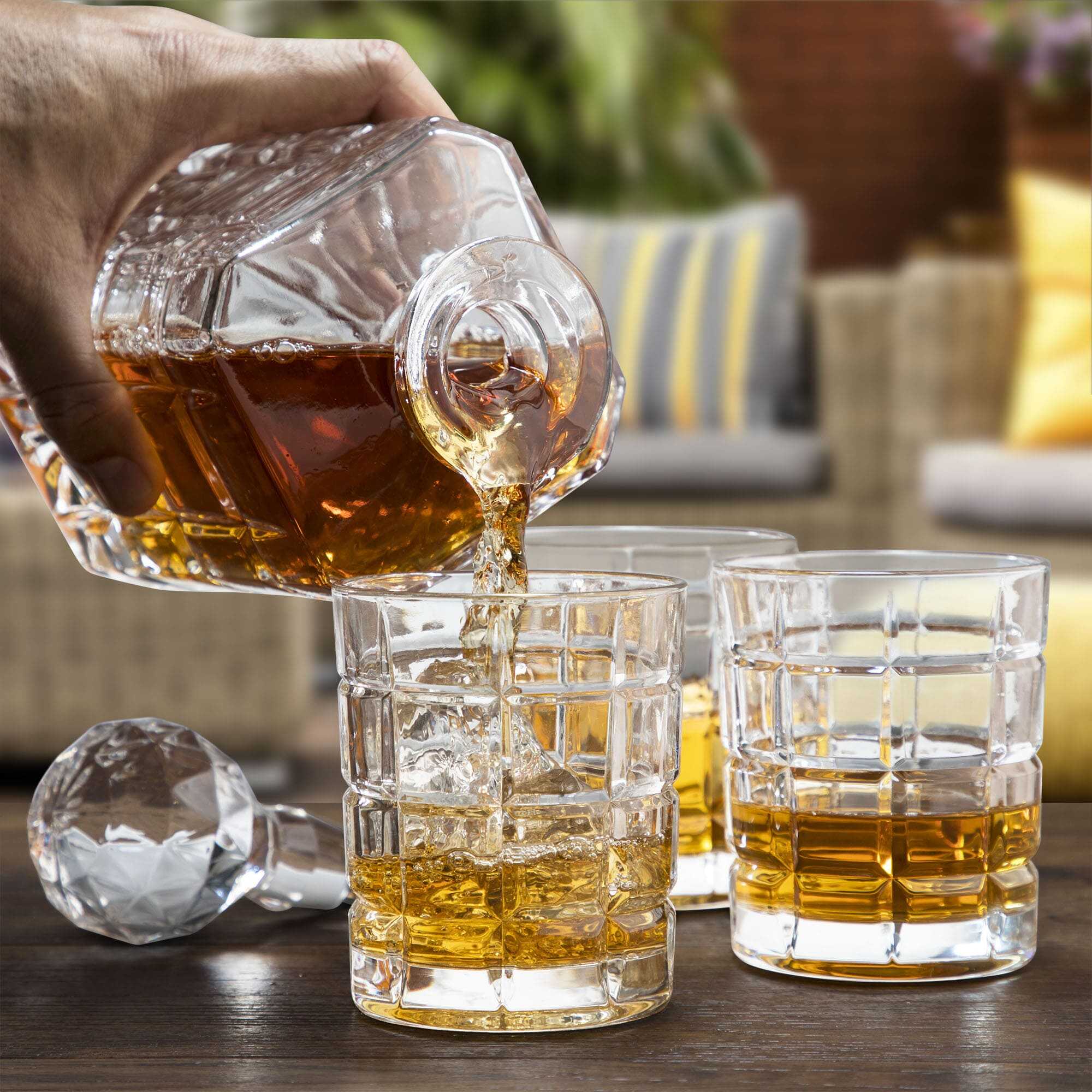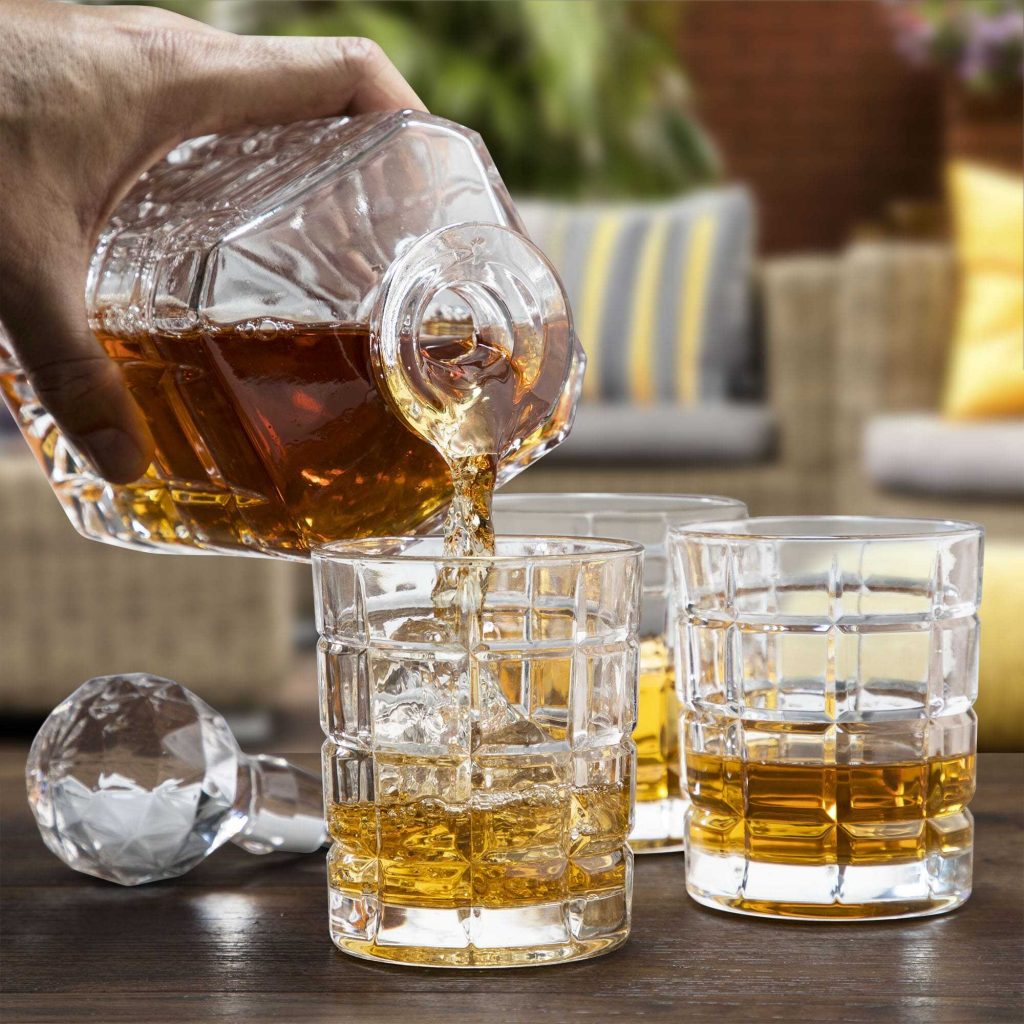 Dive into our high-end decanters 👉 Square Engraved 5 piece Whiskey Decanter Set
Make it look classy
Okay, picture a gentleman in your mind. What does this gentleman look like? A well-dressed individual with a great demeanor, probably with a glass of whiskey in hand! Bingo! Classy people drink whiskey and they deserve classy gifts like a whiskey decanter set.
This is sure to impress!
When you are looking for a gift for your near and dear ones, what do you expect the gift to be? You want it to be useful and something the recipient would always cherish and use.. And when you choose to gift a whiskey decanter, you are rest assured that it's going to be used on their coffee table, their bar cart or showcased in their home bar, but always close to heart!
A PRO gifting tip:
Present gift on an odd day!
Of course, festivals and occasions are probably the best time to showcase your love, care, and feelings through gifts. But, you know what, presenting something as a gift on an odd day is a lot more surprising and full of love, the reason being it's least expected! Try it on your whiskey lover husband and you're sure to get kisses and cuddles as a return gift!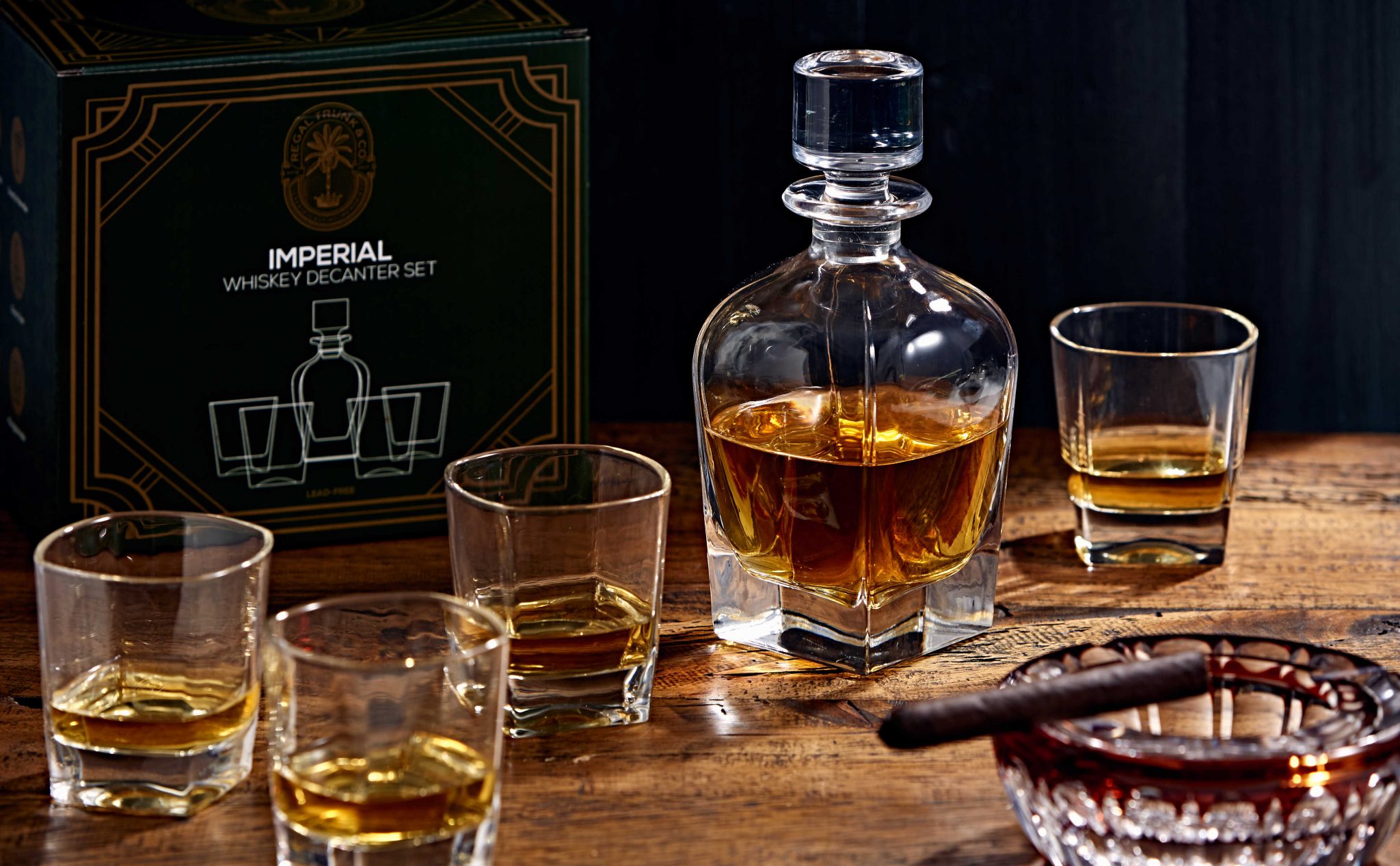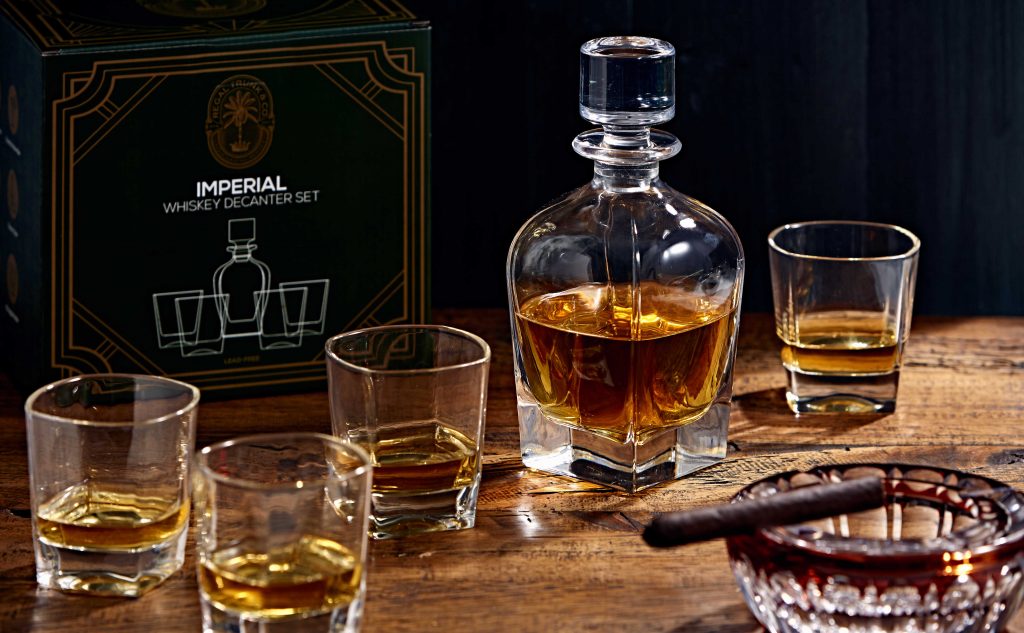 Get this luxury right away 👉 Imperial Whiskey Decanter Set
Every drink will remind him of you!
Gifts are great reminders of those special moments you share with your loved ones. So, when a whiskey lover will have a decanter set, the man is sure to think of you on every drink! Isn't that awesome?
A sense of royalty
Imagine your man sitting near a fireplace with a cigar (smoking is injurious to health, we never recommend) in his left, and a glass of whiskey in his right hand, a whiskey decanter next to him on the table, making everything so perfect, so royal.
Also read – 5 Reasons to Get Your Own Whiskey Decanter Set
Touch of elegance for home bar owners
Whiskey decanter set will be a centerpiece of your man's home bar. it will add a touch of elegance, a great feeling, and the whiskey lover will love to stare at his whiskey all day long!
The bottom sip!
We really hope we have helped you decide the best gift, get a whiskey decanter set for a whiskey lover, and make the gift and the moment a memorable one!