You're invited to join the Regal Trunk Elite Club!
Join the thousands of proud home owners who receive private discounts, special offers, whiskey news, charity updates, home decor tips and much more each month…
We believe eating and drinking is a social activity, best enjoyed among like-minded people.
Our Elite Club is a private place where you'll join hundreds of whiskey connoisseurs, spirit lovers and proud homeowners who receive the best deals on the finest and latest drinkware and kitchenware items here at Regal Trunk.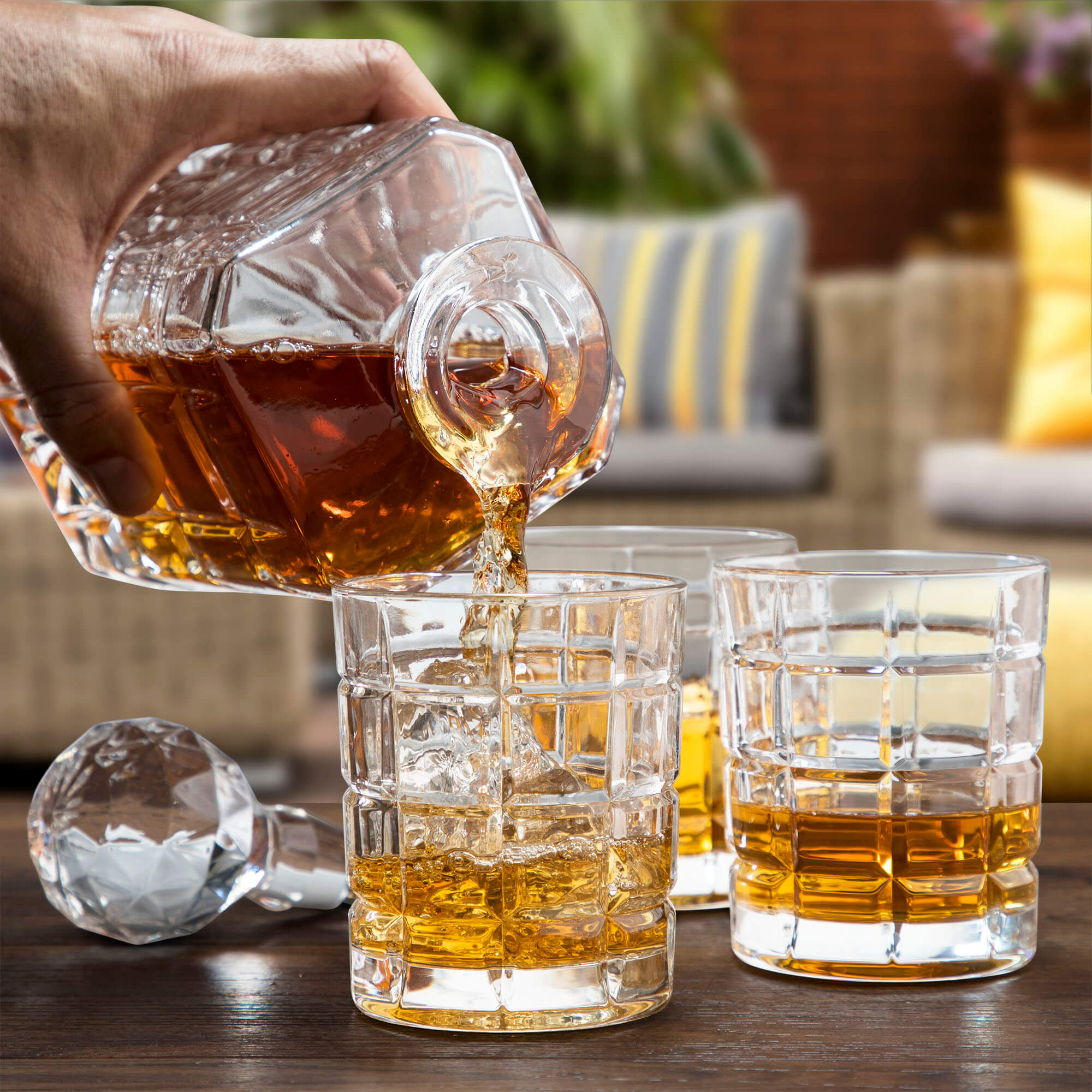 Absolutely amazing! The packaging and box made it look so classy and way more expensive than what I paid. The decanter is nice and heavy with a thick bottom and the glasses are great and sturdy too. My husband loved it. It comes with some kind of protectant film/oil on it so the glass at first looks a little cloudy but after a nice wash, they sparkle!
A very handsome, masculine looking crystal square engraved whiskey glass. Very sturdy, thicker walled crystal than the glasses I had before which broke (not made by Regal Trunk). Very giftable. Even comes with a polishing cloth. Nice touch. Very pleased with this purchase. I would buy again!
It's great for the price and comes with everything you need to put it together, set up was maybe 2 minutes and extremely easy! It's pretty durable for the price and considering that it's 3 tiers! Highly recommend!